ENGAGEMENT
 Engage with your customers through:
Voice | Chatbots | Facial / Object Recognition| Motion | Touch
We deliver innovative and engaging brand experiences which provide new revenue streams, reduced costs, great value for customers and brand owners and engaging brand experiences.
Illustration: Building a Voice Assistant: Map out the required  spoken "intents" and information sources for your business and services to be provided in your local language. Decide which content links and information you want your audience to be able to access. Our AI voice solution creates and manages your intents and automatically generates alternative ways of asking across multiple languages using our proprietary AI  solution.
Voice Assistants can be built for retail, hospitality, live events, exhibitions, healthcare, financial services and Government information services, to name a few.
TRANSFORMATION
Transformative media: Voice and Chat, Interactive AI mirrors, mobile devices, beacon and wireless technologies, touch screens, kiosks, LED walls and digital signage. We support our products on the cloud with a powerful content management system that handles multiple content types to multiple devices with live and on demand scheduling. Permission options allow you to edit and update campaigns and brand messaging from anywhere.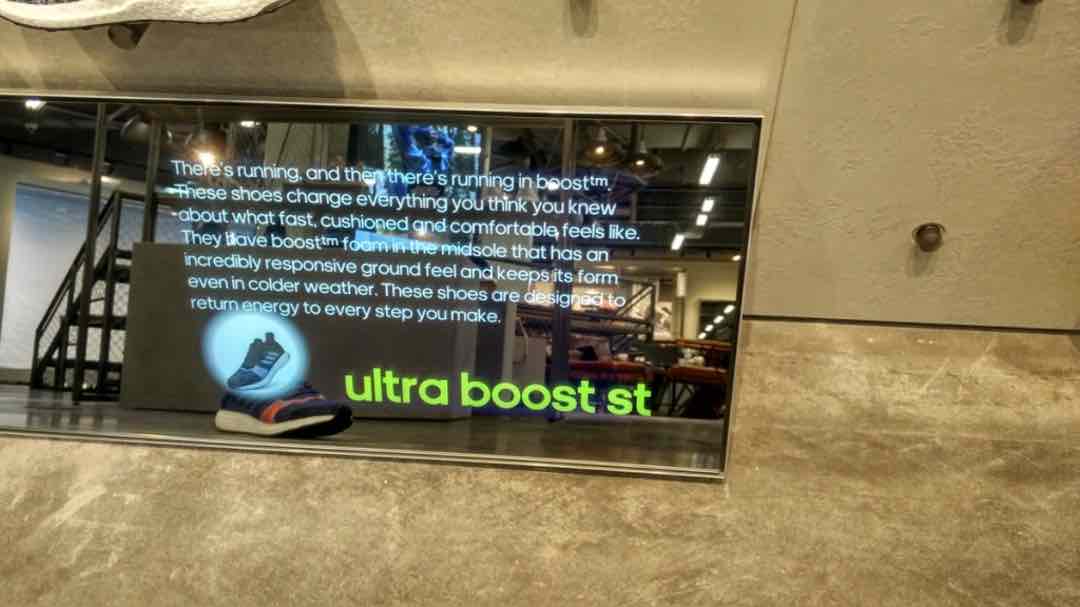 INTELLIGENCE
Data and customer intelligence to improve purchase intent and brand experience. Capture customer data on the back end for all products to support customer profiling and targeting. Understand behaviour and tweak campaigns to improve purchase intention and sales uplift.
SMOOTHWEB's A.I. MIRAI MIRROR
BUILDS ENGAGEMENT AND BRAND EXPERIENCE 
We work with some of the world's most powerful and influential brands who are looking for innovative media solutions in physical locations to deliver brand engagement and brand experiences that result in sales uplift and customer satisfaction.
MEET SMOOTHWEB's
A.I. VOICE MULTILINGUAL SOLUTIONS
Intelligent Shoe Bar in adidas Asian Core StoresSmoothWeb supports adidas Shoe Bar in select stores in AsiaSmoothWeb manages and delivers on demand content to shoe bars placed in-store at point of sale for the adidas range of shoes. The current...