SmoothWeb supports adidas Shoe Bar in select stores in Asia
SmoothWeb manages and delivers on demand content to shoe bars placed in-store at point of sale for the adidas range of shoes. The current season's collection in stored on a touch screen and customers can scroll through information on the latest products and get the latest information. Shop staff are able to observe, approach and engage the customer in meaningful interaction about the models where the customer shows real interest.
SmoothWeb platform allows rapid deployment and updating of latest information on the Shoe Bar.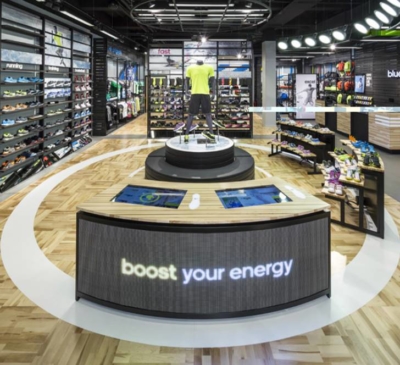 The challenge is to deliver timely information which can be updated by any designated staff with permission from any device with minimal training. Also, getting the latest season and updates onto the Shoe bar in the past took up to three months but the Smoothweb platform can get the product information installed in a matter of days making the solution attractive and flexible and delivering real value to the store managers and sales staff.