Interactive Touch Media, Digital Signage, A.I., and Voice
Smoothweb works with major global brands in the following sectors: Retail, Aviation, Hospitality, Events and Retail. We create, manage and deliver interactive digital content to devices to reach customers in their spaces.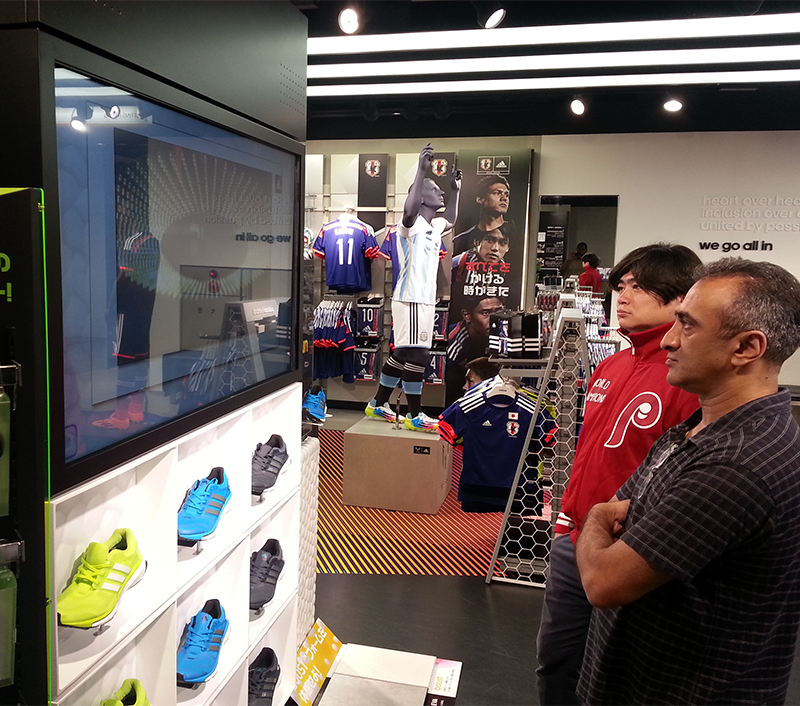 In the retail B2C sector, we help adidas increase direct sales in several locations in Japan, Thailand and Korea through a mixture of outdoor large scale 5x5m LED screens, video floor guides ,indoor curved and corner LED displays, marquee innovations such as the Runlab and our Mirai Mirror, interactive smart mirror. All these displays run branding and social digital media to attract and engage shoppers.
We created an interactive sales tool called a Shoe Bar which assists the sales process via digital images and video. Shoppers can explore the product range in multiple languages and interact in social media. Or platform also lets the shopper mix and match products on several screens.
Corporate Sales  – Delta Airlines
In the B2B sector, we are working with Delta's corporate sales team. Often powerpoint products are not enough as clients have unexpected questions or want to see video during the presentation. SmoothWeb stores all of Delta's content on their devices and indexes it for easy access. You can synchronise content on all devices so there is no more digging around for the latest version or the PDF or the powerpoint.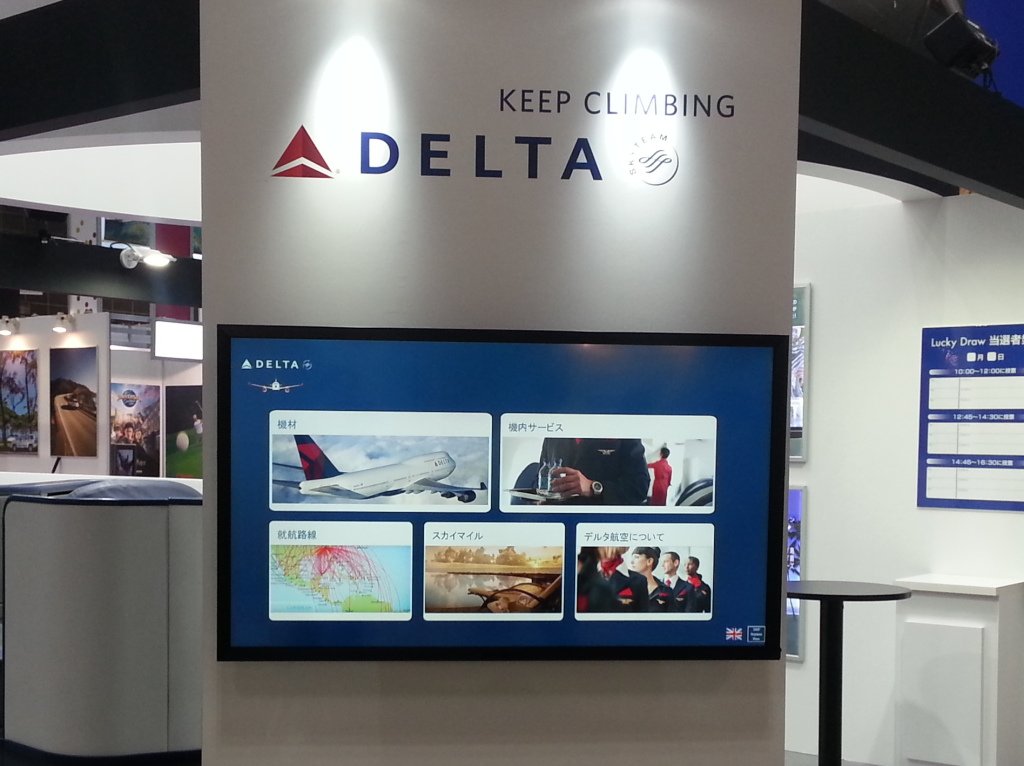 Hospitality  – Oakwood Premier
 In Hospitality, our tablets are in over 100 room in the Oakwood Premier Hotel in Tokyo. We created guest room directories and  video user manuals for in room appliances. These eliminate printing costs and save staff time. Our platform also has the flexibility to support automated self check in.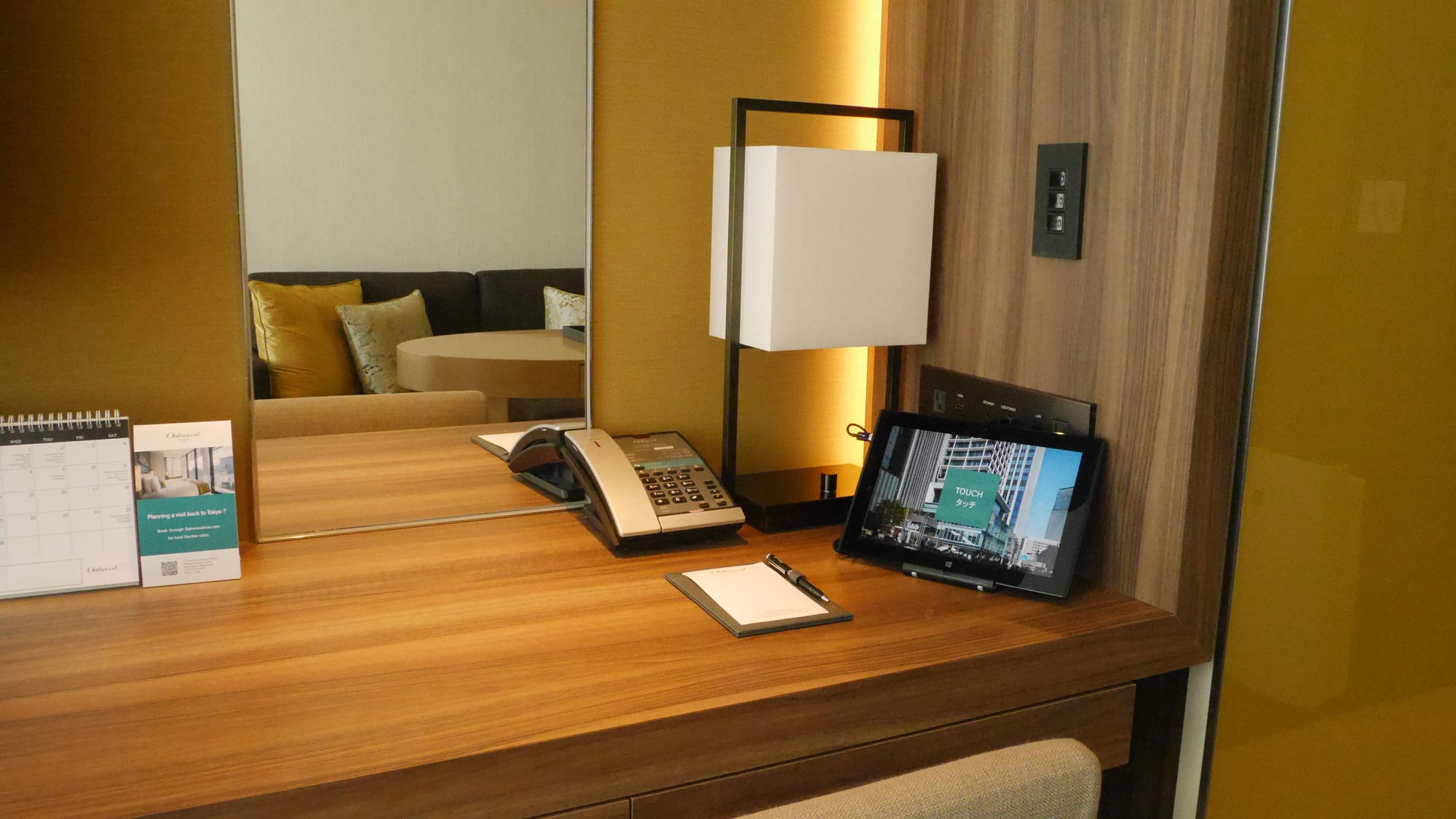 Luxury Retail POS  – Moet Hennessey Diageo (MHD)
We partnered with MHD in Queens Isetan stores. Shoppers interact with our tablets and choose their favourite flavours and learn exactly which champagne best matches their taste. This leads them one step closer to purchasing the product.
The MHD end of year campaign, promotion staff were equipped with our tablets. Staff engaged shoppers with attractive video and images. Customers who purchased a bottle of champagne had a chance to spin to win for a grand prize. This is another great example where our platform is much more efficient with time and budget than coding apps. SmoothWeb platform allows your content to drive sales at each stage of the process.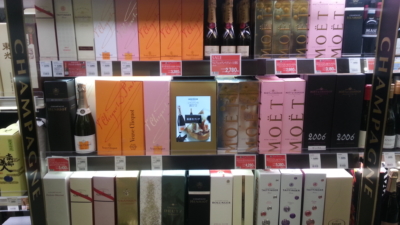 CMS Platform – Smoothweb
The SmoothWeb platform allows your content to drive sales at each stage of your sales process and given how easy it is to update and improve your interface, there are no risks to getting started even if you want to change course later on. The SmoothWeb platform gives you the highest probability of success. 
So how does the platform work? You can design, distribute and display user analytics of your interactive digital content. You may already have a lot of digital content on your website on and in other places. Our design tool lets you create 100% customisable interfaces without coding. It is one of the fastest ways to build interactive interfaces. You can distribute all of your content via he cloud and through our secure servers. Your staff can update all of your content and designs on all of your screens and devices using our CMS. You can display the content on almost any device – tablets, LED display and other digital signage. 
Data Analytics – SmoothWeb

We also track user analytics with our clients. Each session and each video of the content is recorded and reports and insights are available to understand interaction, behaviour, dwell time and popular searches.