Frequently Asked Questions (FAQ)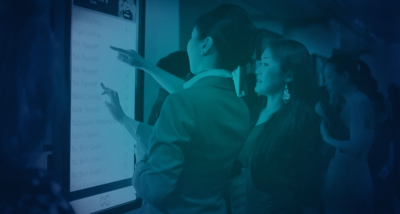 Is an internet connection needed?
With a weak internet connection, can we play back 00s or 000s of videos. Your presentations run without an internet connection because all the content is stored locally on the device. An internet connection is only required for updates which will take place at a time convenient to you or we can provide a live heartbeat solution so there is a 24-hour live connection where required.
What if I already have a system installed?
No problem. We are very used to working with legacy systems and can usually repurpose hardware to work on our content management system with minimal additional cost.
We often have very strict time requirements which our vendors find impossible to match
We pride ourselves on being able to deliver in tight turnarounds. This is possible partly because we do all our software development in house but also because we have our own proprietary CMS. W are not reliant on updates and third party suppliers who often are bottlenecks to getting projects turned around in a timely manner.
Isn't 2-way interactive touch expensive?
Not at all. The fees are similar to regular digital signage solutions. If you are considering digital signage first and then adding touch at a later stage, it makes sense to do both together and get them right the first time.
Does it require large investment to get going?
No, we supply an affordable one-stop solution which includes development, testing, installation, maintenance and updates on an annual licensing basis so you know what your annual costs are going to be. If you prefer to pay for ownership of a solution, we can also discuss that.

How does support work?
Software support is done by SmoothWeb remotely. Hardware is supported locally by SmoothWeb partners. We have different levels of support depending on how emission critical your solution needs to be.
Is it expensive to change the design or add functions like the ability to sell products?
It's neither difficult nor expensive. Our interfaces are 100% customisable and functions can be easily integrated with any back end data using APIs.